2021 MAADAC Award Recipients
2021 MAADAC State Award Recipients (March 19, 2021 Annual Meeting)
Click on the photos below to learn more about our 2021 awards recipients.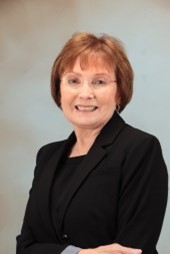 MAADAC's most prestigious award is the Counselor of the Year Award. This award is bestowed on an individual chosen by his/her peers, has maintained MAADAC membership for at least 3 years, and is a role model for both consumers and colleagues.
This years' award is going to Laura Capehart-Hall — Laura has worked in the field of addictions since 2014.
Laura holds a Masters in Counseling Psychology, a Certificate of Advanced Graduate Studies, and is a Graduate of the Boston School of Psychoanalysis. She is further trained as a Certified CBHI In-Home Therapist; and Recovery Coach
She has earned the License Mental Health Counselor (LMHC) from the Commonwealth, and the License Alcohol & Drug Counselor I from BSAS.
Laura began her career working for Advocates Inc. as an Emergency Crisis Counselor in 2014; and has been involved as a Behavioral Health Navigator with Good Samaritan Hospital; an Emergency Evaluation & Referral Clinician with Tenet Health Care and is currently working with both Emerson Hospital as a Psychiatric & Triage Clinician and Privately with the Committee for Public Counsel Services working providing counseling services for inmates incarcerated throughout the Commonwealth.
Quotes from several of her recommendation letters include:
In addition, Laura has been a member of MAADAC since 2017 and is also involved with the Mass Mental Health Counselors Assoc. and the Mass Organization for Addiction Recovery (MOAR)
Laura Capehart-Hall
2021 Counselor of the Year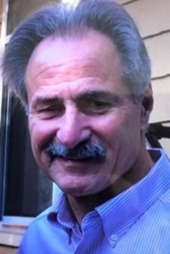 The Addiction Educator of the Year Award is presented to an educator who has made an outstanding contribution to addiction education.
On the National level, this award has been around for a few years.   The Board of Directors felt it was time that the award be offered to an Educator in Massachusetts for the first time this year, and it is going  to a truly deserving MAADAC member.  This member is well known throughout the Recovery Community and has made a lasting impact on all of us who have had the pleasure of meeting and getting to know him, whether as students , fellow faculty and/or through the many committees and task force groups he is involved in.
He has been with the University of Massachusetts Boston since 2001. His start was teaching such courses as: "Delivery of Chemical Dependency Treatment Services," Practicum Clinical Supervision, & teaching the Massachusetts State License Preparation Class.
In 2011 he became the Program Director of the University of Massachusetts-Boston, "Addiction Counselor Education Program,"  which includes various satellite campuses that are part of this program as well as the main campus in Boston.
It was not too long after this that he was given the reigns by the University to take charge of the Online version of the program which he currently continues to lead.
Over the years, he has created and implemented various substance abuse education and treatment programs at such institutions as Boston College & M.I.T. to name a few.
Whether consulting with various organizations on substance abuse education and programming he has always put the interests of his students first.
It is our pleasure to present this award to Educator, Director, and Inspiration to us all, William "Bill" Carlo.
William "Bill" Carlo
2021 Addiction Educator of the Year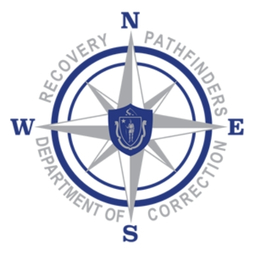 Recovery Pathfinder Program
The Outstanding Service Award is presented to an individual or organization who has supported and advanced the professionalism of Addiction Treatment in the community and in the Commonwealth of Massachusetts.
This year the MAADAC Outstanding Service Award is presented to the Massachusetts Department of Correction Recovery Pathfinder Program.
The Massachusetts Department of Correction Recovery Pathfinder Program provides transitional support and advocacy for those individuals civilly committed under a Section 35 as they begin the process of recovery, health, and wellness in the community.
The program is based out of the Massachusetts Alcohol and Substance Abuse Center (MASAC) in Plymouth, MA and is partnered with Hampden County Sheriff's Department at the Stonybrook Stabilization and Treatment Center in Ludlow, MA.
The Pathfinder program provides support for clients for up to six months post discharge, and has been providing uninterrupted treatment services to clients since 2018.
Recovery Pathfinder Program
2021 Outstanding Service Award